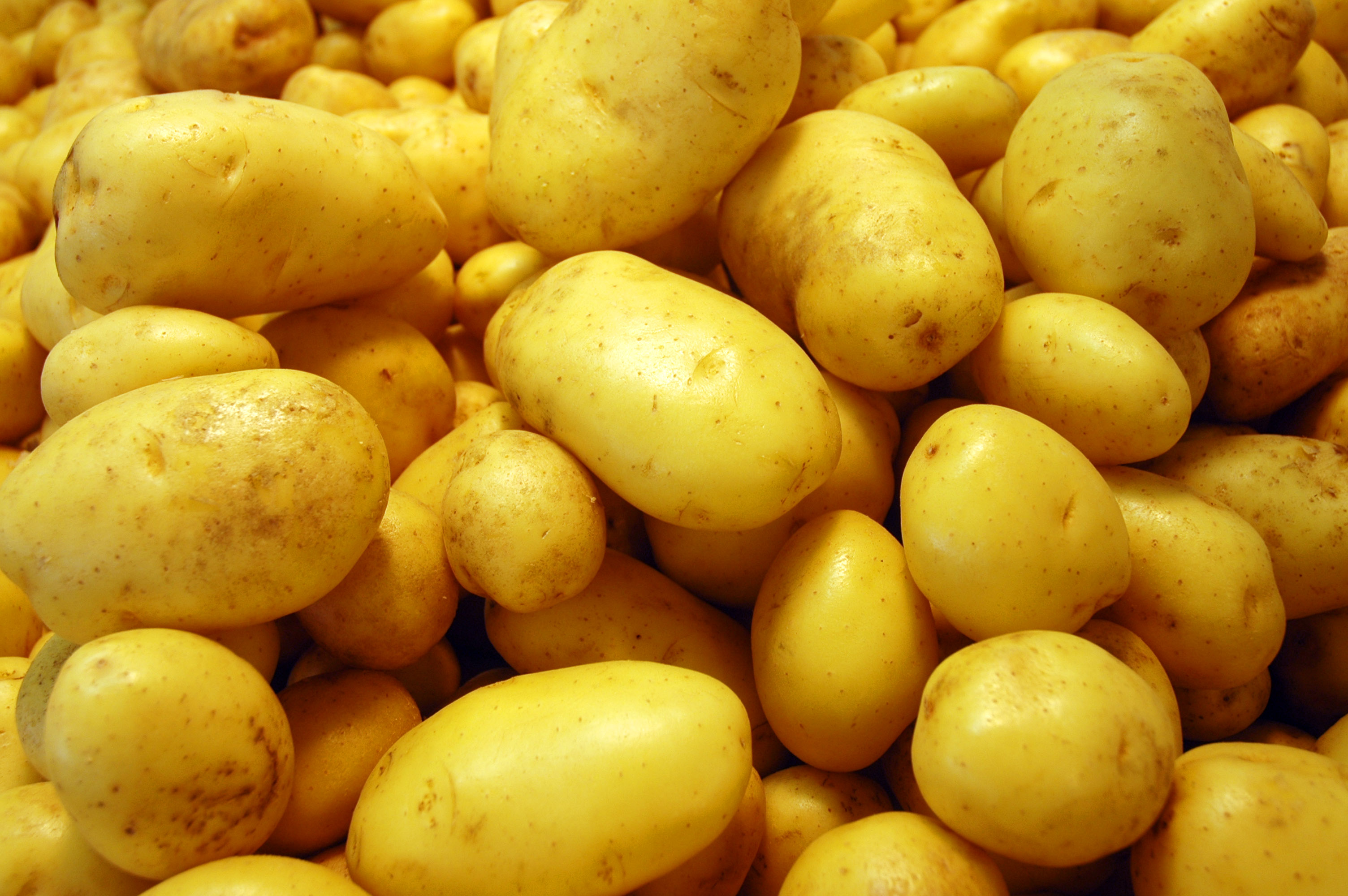 Austrian Crescent - Heirloom variety with yellowish skin.
Kennebec - Large potato with tan skin and white flesh
All Blue - Blue both inside and out. Dry texture.
French Fingerling - Heirloom fingerling that has pink skin.
Jewel Yam - Most common sweet potato you buy at the store.
Norland Red - Red skin and moist creamy flesh.
Hannah Sweet Potato - Similar to a Jewel Yam but different colors.
Purple Majesty - Oblong potatoes with dark purple skin.
LaRette - Small fingerling shaped potatoes with nutty flavor.
Rose Finn Apple - Heirloom fingerling. Has an earthy flavor.
Red Gold - Medium sized tan and red skinned potatoes.
Red Thumb - Fingerling with bright red skin. Favorite among chefs.
Yukon Gold - Golden inside, rough brown skin. All purpose potato.
Russet - Classic potato.
Russian Banana - Has pale yellow skin. Has a firm texture.
Japanese Sweet Potato - Similar to regular sweet potato.